A family of eight children aged between 3 and 14 was forced to flee their home after the heavy bombardment of the city of Nikopol. They found refuge in Lviv.
Lviv, a city famous as an architectural gem, became an important humanitarian centre during the war for those who had to flee their homes because of the war. In helping the refugees, the city is confronted with a wide range of social needs. There are huge queues of mothers and their children waiting patiently at the humanitarian aid or warm soup tents. Nevertheless, in the face of difficulties, Lviv's citizens and organisations are working together and maintaining solidarity.
When Olena's family arrived in the city, they had to live in a sports arena for a month. In a room separated by a partition, eight children slept on the floor. Later, they were put up in a state-funded hotel, sharing two rooms. Mum is happy that - "The hotel is much better. Now the children have beds."
The owner of the hotel-turned-shelter says it now accommodates two dozen people. The man regrets that the electricity supply is unstable, so candlelight is often used to help. Also, "We can't heat all these rooms".
It is the ambition of all parents to provide their children with security and the best possible living conditions, even if they have to bring them up in a war environment. Rooms that are heated or have electricity are not always so bad if children can sleep safely.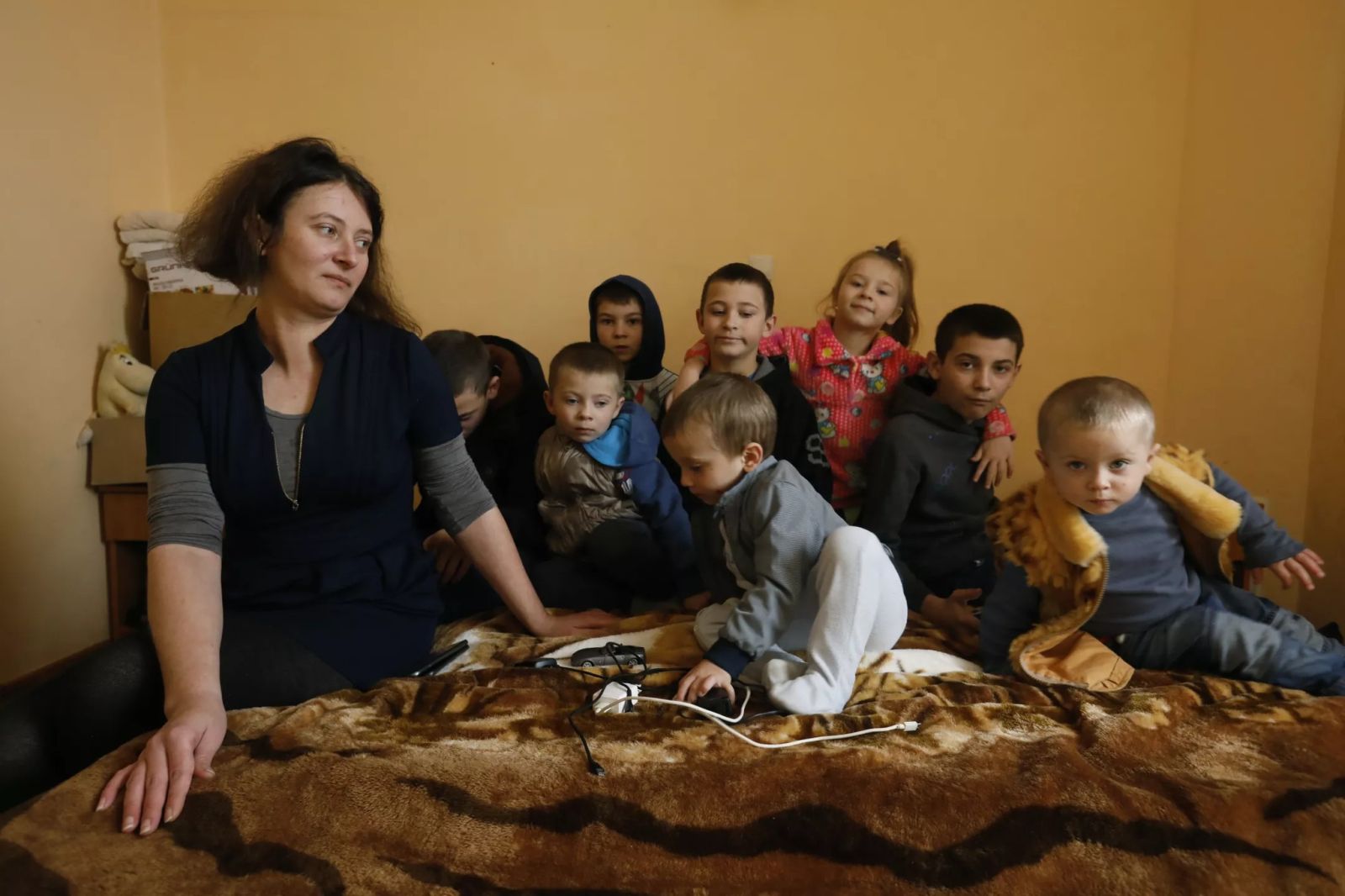 Caritas Lviv is active in Lviv and provides assistance to refugees. Caritas' support and advocacy for people going through difficult experiences is important for the whole of Ukraine.
Thanks to your indifference, Caritas Lithuania is able to continue to mobilise assistance to the people of Ukraine.
Donations can be made to a special Lithuanian Caritas account:
Recipient: Lietuvos Caritas
Recipient's bank: "Swedbank", AB
Account: LT2573000115125026
Payment purpose: Support for the people of Ukraine.
SWIFT code: HABALT22.
Together to victory! Разом до перемоги