Polina is 80 years old. For the last ten months, she has been living in a shelter in a suburb of Lviv.
"Will I ever see my home again? Are they waiting for me?" Heavy, nostalgic thoughts run through the old woman's mind. Polina doesn't know if her home has survived, or if there will be a place to return to. But every time she tries to fall asleep, she thinks about going back there, at least in her dreams.
She still remembers the smell and sounds of her home. The ticking of the clock, the creaking of the floor in the living room and the hiss of the kettle in the kitchen as she made tea in the morning. And the smell of fresh baked goods when old friends came to eat them! Polina hadn't baked anything for a long time. Now she has only memories.
The old woman is still grateful to the volunteers who first took her and other war refugees from Mariupol to Zaporizhia. From there, she took a train to Lviv. "I couldn't go back home to get something. My passport, which miraculously ended up in my possession, was all I could take with me from Mariupol", says Polina. She initially lived with her sister in Lviv, but moved to a shelter when her family grew.
"I am very happy. We have a nice room, the girls are very friendly," she praises her roommates. - We have a place to sleep, we get food, we have everything we need. Doctors visit often. They just ask us to take our pills on time," laughs the elderly woman, who does not complain about life even in such difficult circumstances, but braves the blows of fate.
All of Polina's friends and acquaintances from Mariupol have left the city. So there is no one to call and ask: does her house still stand? She still hopes to return to her city, to the life that the war took away. To unlock the door of a home that, one hopes, is still waiting for its owner...
It seems that after 42 years of working in a factory (that's how long Polina worked), one deserves a peaceful and dignified old age. But the war in Ukraine has deprived many not only of that, but also of the opportunity to return to their own home, so dear to them.
Polina's story is just another glimpse of what the people of war-torn Ukraine face every day. While we thank you for your help, we invite you to continue to help today.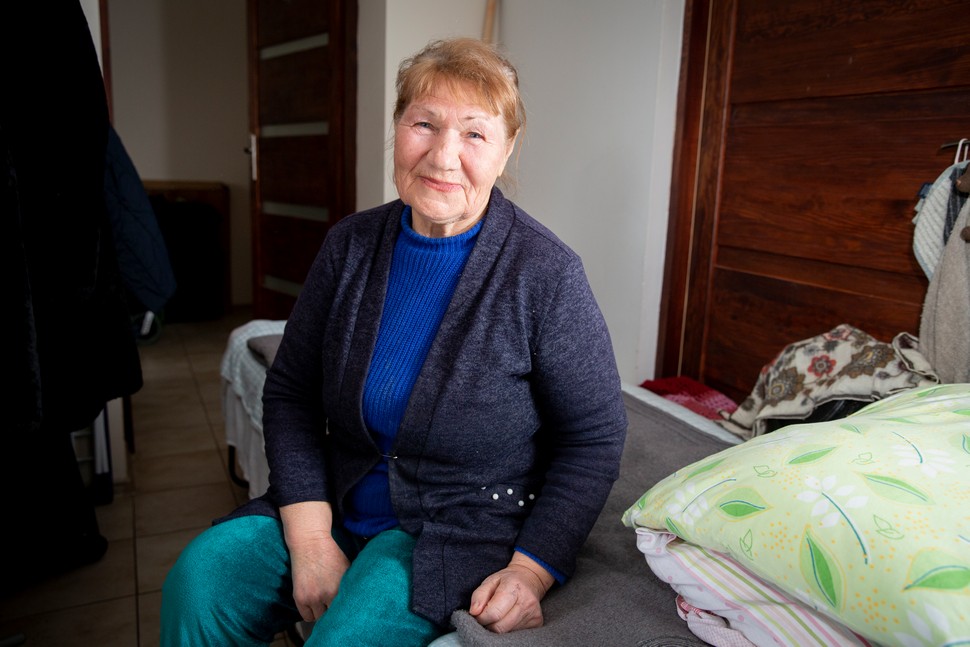 Donations can be made to a special Lithuanian Caritas account:
Recipient: Lietuvos Caritas
Recipient's bank: "Swedbank", AB
Account: LT2573000115125026
Payment purpose: Support for the people of Ukraine.
SWIFT code: HABALT22.
Together to victory! Разом до перемоги!